Genuine Fair Isle knitwear designed & handcrafted on Fair Isle - the home of Fair Isle knitting
| | |
| --- | --- |
| | A beautiful selection of authentic, high quality Fair Isle garments carefully designed and handcrafted on Fair Isle, Scotland by experienced knitter Elizabeth Riddiford using traditional Fair Isle patterns and colours in pure new wool from local Fair Isle and Shetland fleeces. |
Each of my 'Exclusively Fair Isle' garments is hand-crafted at home and is guaranteed high quality Fair Isle knitwear made in Fair Isle by its own distinctive 'Exclusively Fair Isle' swing-tag, including the Scottish Crofting Produce Mark and membership number as a certificate of quality and authenticity.
Each 'Exclusively Fair Isle' garment is also the proud carrier of Fair Isle's own trademark 'Star Motif' on its swing-tag as a further guarantee of the garment's high quality and Fair Isle made in Fair Isle origin.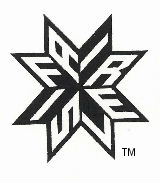 Customer Reviews
"Thank you so much for my wonderful Fair Isle hat - it is just perfect, I'm absolutely thrilled. I loved my stay on your island & only wish to return one day. Thank you again..." (R.C. Essex)
"I have just received the hat I ordered and it fits perfectly. I will treasure it for many many years to come. Thank you for sharing a lovely gift of creating such wonderful knitwear. (A.E. Austrailia)
"My parcel has just arrived. I would like to thank you for the beautiful contents! It was a lovely surprise to find everything even better than I had imagined! Just perfect! (M.W.)
"My kep is beautifully crafted and I am delighted with it. The fit is perfect, too. Thank you for you once again for your marvellous service - it is much appreciated." (P.W. Sunderland)
"I'm delighted with your skills, I don't think I've seen such a beauty of a hat. " (J.L. England)
"I wore my kep on a fishing trip and I was the warmest and best dressed fisherman on the boat. Truly one of my best buys." (L.M. London)
"The hats are awesome! We are thrilled with them. It means so much to have something so unique." (LK. Canada)
"Thank you so much for my lovely wrist warmers. They are beautiful. Thank you for your excellent service, too." (PC Wiltshire)
"Fisherman's Keps arrived this morning. They are wonderful and am extremely pleased with them". (R.S. Surrey)
"Kep arrived safe and sound and it's beautiful." (B.B. Northumberland)
"Hats arrived yesterday and we're delighted with them, so much so I'll be putting in another order." (D.E. West Sussex)
"The immediate response when the new wristwarmers were first tried on was "They're perfect!" Nothing more to be said except thank you very much for another delightful product." (D.E. West Sussex)
"Hat and scarf look lovely. I can imagine my wife being thrilled to wear them. Many thanks for your prompt assistance with my surprise present." (Happy customer).
"Brilliant, really pleased with headband, scarf and kep." (H. Gloucestershire)
"Thanks so much for my beautiful hat. I can assure you I will wear it with pride. You have a great talent and I do hope the tradition never gets forgotten." (L.B. Canada)
"The jumper arrived safely and is lovely, thank you. The fit is fine and comfortable. The patterns are of course so distinctive. You should be very proud of your craft." (D.D. Australia)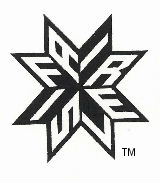 | | |
| --- | --- |
| | Unless stated, all text and photographs on this website are copyright of Elizabeth Riddiford, 2012. All rights reserved. |