GENUINE FAIR ISLE KNITWEAR DESIGNED AND HANDCRAFTED ON FAIR ISLE, SCOTLAND BY ELIZABETH RIDDIFORD.
Subject to availability, a small number of garments may be ordered throughout the year.
Please contact us if you would like to place a mail-order or to discuss your order, Elizabeth will be very happy to help.
Please see Size Guide to assist when completing Order Form
My order book is currently open.
Christmas orders will be taken from August onwards for delivery by mid December.
Please watch this space for regular up-dates. (Last updated 17/07/13).
*********************
Please note that garment prices and/or postage may be adjusted as necessary during the season.
PAYMENT
Payment by customers visiting Schoolton is accepted by sterling cheque or cash only please.
Payment at the Fair Isle Bird Observatory shop is accepted by sterling cheque, cash and Visa/Mastercard.
MAIL-ORDER PAYMENT: by sterling cheque or Paypal.
NB. Please make your cheque/bank draft payable to 'Elizabeth Riddiford'
DELIVERY
For mail-order delivery - 1st Class (Recorded) postal delivery to UK destinations, from £6.00 per order.
Special Delivery (Royal Mail) to UK destinations, from £8.50 per order .
Please contact us for delivery costs for more than one garment per order and for postage rates to EU and other international destinations.
RETURNS
Please contact us on receipt of your order in the event that you may wish to return a garment for exchange or refund.
Please note that postage for exchange/refund is paid for by the customer.
**********************
Back to SHOP Back to ORDER FORM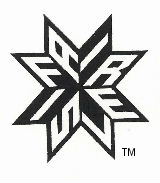 Unless stated, all text and photographs on this website are copyright of Elizabeth Riddiford, 2012. All rights reserved.